About Online Golf Scheduling
Online golf tee time scheduling software is a web-based program for players to book golf tee times or lessons online. The program is customizable to your golf teetime reservation rules so just tell us what you are looking for and we will create it!
Golfers can also browse a golf pros schedule and book a time for a lesson . The system will automatically send an email confirmation to the golf pro indicating their calendar has been updated.
Various security levels can be set up to define who is allowed to cancel appointments and view details of other lessons and tee-time reservations. The interface is simple to understand and easy to use. Click here to give it a full test-drive.
Customizing the Tee-Time reservation system
Our golf booking software is easily customizable so it is fairly straightforward for us to modify it for your needs. The number of slots, times of the slots, number of days in advance are all easily customizable. For this reason we are able to provide you with a highly customized software at a very reasonable cost.
Click here to have us set up one for you.
Security
We offer four levels of security to protect from unintended bookings. They are ( in order of increasing security):
Level 1 - Anyone can reserve and cancel any tee time reservation
Level 2 - Anyone with password can reserve and cancel anytee time reservation
Level 3 - Anyone with password can reserve courts but only administrator can cancel tee time reservations
Level 4 - Anyone with unique individual password can reserve and cancel their own tee time reservation only
From our experience, most smaller courses are fine with Level 1 and 2. Some clubs prefer Level 3 if they do not want their clients to cancel reservations. Level 4 is really for larger clubs with 100+ members. However, that system costs a little more per month.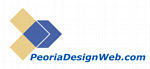 Copyright 2004 - PeoriaDesignWeb.com